About us
WE'RE COMMITTED TO QUALITY AND CRAFTSMANSHIP
Founded in 2017, SolarUp provides professionally designed and affordable systems that are installed by renewable energy experts.
Our company serves agricultural, commercial, and residential customers throughout the Midwest.
We take pride in delivering great customer service to everyone we work with.


Prouding serving the following locations. Give us a call today!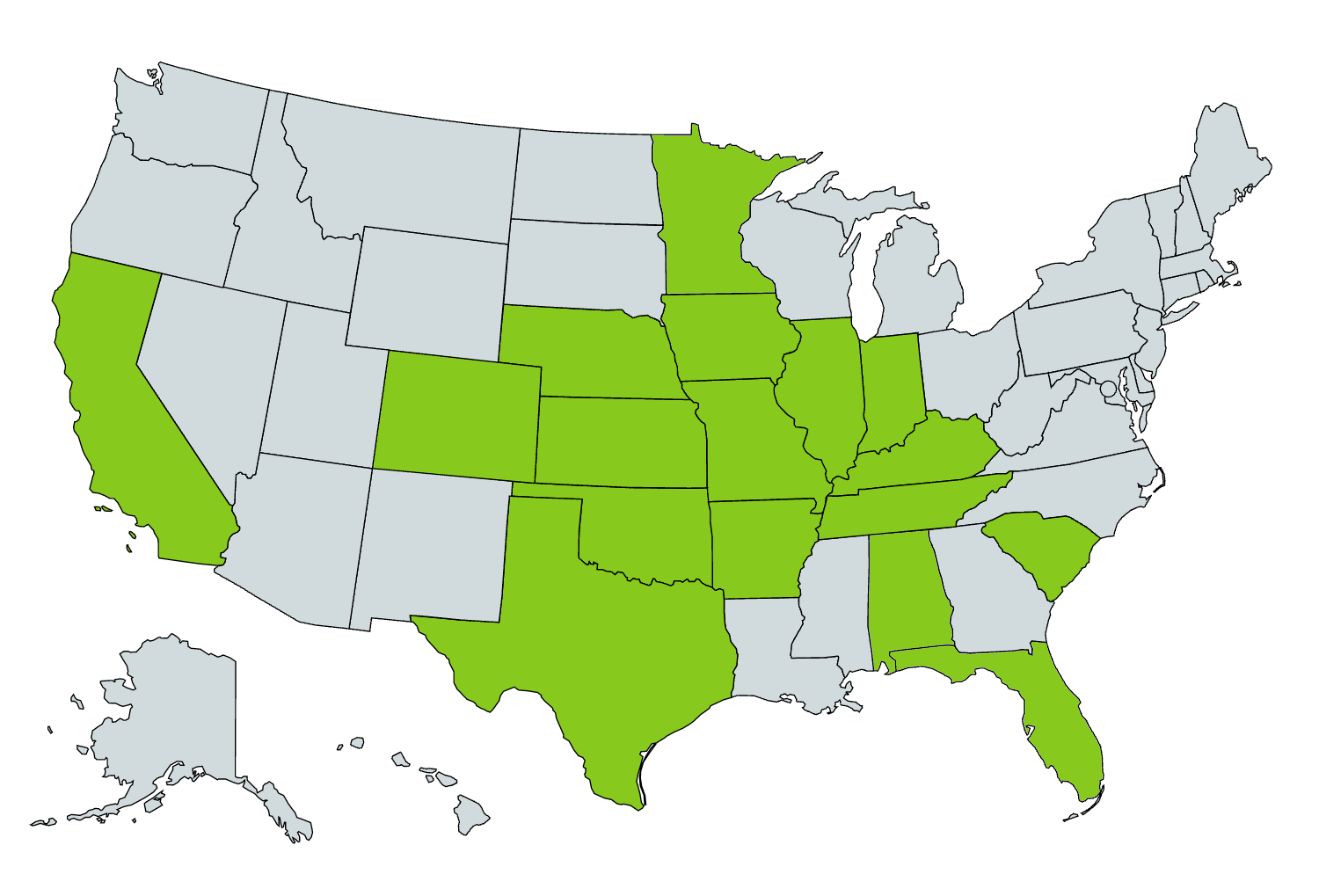 ---
SolarUp is great company for your solar needs. Very knowledgeable and will help you with any questions you might have. The process does take awhile but the end product looks and works great. Would recommend SolarUp for anyone.
J. Frazier
Fair Grove, MO
I interviewed three solar companies and chose SolarUp because of their honesty and integrity. They hire people who know the business. For instance, one of the team members has his degree in renewable energy. I'm so glad I chose them. After the solar panels were installed, I heard from one of my friends that they had chosen a different company (One whom I had interviewed) and they ended up with two roof leaks from improper installation. I was so grateful that I went with SolarUp! I have referred other people to solar up and they are just as happy as I am. I can't say enough about this company! They are the best!
S. Clark
Branson, MO
My Son and I have talked about getting solar for a while. Tim and his sales manager were very cordial. They also came by and helped me remove some tree limbs. When I tried to pay them, they wouldn't let me. I was very impressed with their installer Steve. I was concerned about how dark it gets at my house at night, so Steve installed a security light for me. I felt like they were all truly looking out for me. I love there was no out-of-pocket expenses, and am looking forward to the savings.
M. Houck
Branson, MO