Find out how much you can save by going solar in the Show Me State
Missouri
Bringing Solar Energy to You
Solar in Missouri Is More Affordable than Ever Before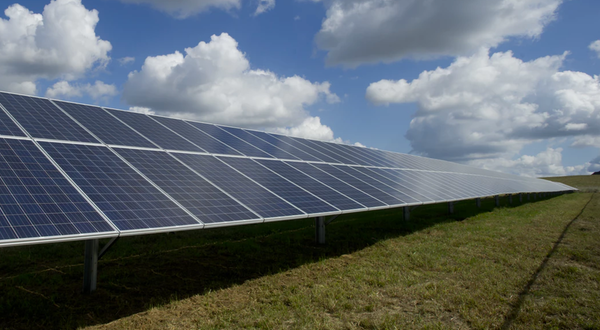 Boosted by some attractive local incentives Missourians are being provided a gateway to renewable energy production. As more residents in the Show Me state begin seeing the dramatic benefits of solar, the market continues its rapid expansion.

In addition to the 26% federal tax credit which can offset almost 1/3 of the cost of your solar system, some utilities in Missouri offer generous upfront rebates to reduce the cost of going solar. The value of solar incentives in Missouri can be worth thousands of dollars, and makes the economics of going solar a home run.

Our customers in Missouri had their home solar panels installed for a variety of reasons: to help the local environment, to save money from Day 1, to gain independence from the utility companies, to show off their sweet new panels to their neighbors. All of them have taken advantage of one of Missouri's great natural resources: the sun.
26% Federal Tax Credit
Upfront Rebates (Varies by Utility)
Sell Your Extra Production with Net Metering
How to Solar Up in Missouri
Step 1

Call us at 417-421-1225 or click here to get a free quote.

Step 2

Check out your custom design

Step 3

Relax during installation

Step 4

Watch your savings grow
FAQs
Home solar in Missouri has grown significantly since 2015 due to the introduction of solar incentives for some utility customers in the state. Aside from saving money on your electric bill, there are two other key incentives that help solar ownership in Missouri make sense: 1) the 26% federal tax credit and 2) the Missouri Solar Rebate for Empire District Electric customers.

First, the federal government offers a 26% tax credit which is available in all 50 states. This credit is applied to the federal taxes you pay each year, thereby lowering the net cost of your solar system, and has been extended to last until at least 2020. This credit is a great benefit of going solar: money that you would otherwise pay in taxes can now be used to own your solar system sooner. It is important to note that you can only reap the benefits of the federal tax credit – which can cover up to 26% of your system's cost. With a solar loan, you own your system and you get all of the economic benefits of going solar in Missouri.

Secondly, Empire offers an upfront rebate equal to $0.50/watt for homeowners who purchase their solar system. For an average-sized system, this rebate can be worth almost $4,000 which serves as a discount on the purchase price of your system.
The combination of the 26% Federal Tax Credit, the Empire District Electric Rebate and the ability to offset the cost of electricity from your utility company make going solar in Missouri an easy choice.

When you begin to generate your own solar power, your utility bill can drop significantly. How much you can save will depend on the size of your solar system, your electricity usage, your current utility rates, and other factors. Our team can design a system specifically for your home to give you a sense of your expected solar savings.